It's no secret that televisions have changed in the last few years. They've morphed from a simple monitor to state of the art technology hub, able to stream movies & music, check social media, even monitor your home surveillance system. With that in mind, the installation of televisions should be taken seriously, and that's exactly what we do.
With this principle in mind, we design and install some of Western Michigan's most complex residential AV and television installations, pairing outstanding craftsmanship with unmatched expertise.
JBM Automation television installation.
After spending your hard earned money on your beautiful new television, you don't want loose cords and cables ruining the aesthetic. That's where we come in. Running the HDMI cables behind the wall is just the beginning of a beautiful TV installation. There are optical cables, power, even USB to think of. Next, what TV mount is right for you? We use the best manufacturers in the business to give you the "tight to the wall" installation you're looking for. Hiring the professionals at JBM automation is the right choice for your custom TV mounting.
Maximize Your Investment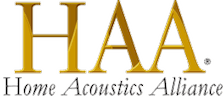 Today's televisions have incredible 4K pictures. How can you be certain that the picture you're seeing is the best? Calibrating your projector or television to your room will assure you have the best picture quality possible. Every projector and television we install is painstakingly calibrated to ISF CERTIFICATION standards. What does that mean to you? An incredible viewing experience. Calibrating your new television or projection screen to your room is just another way JBM Automation delivers an experience to our clients that's second to none.
---
Get the latest news and updates sent directly to your inbox.